A solution-orientated team since 2005.
Since Probbax® was founded in 2005, we strive to design, manufacture and facilitate procurement of waste management solutions for use by professionals of all sectors of activity.
We are focused on hassle-free, tailor-made commercial products needed everyday by executives, agents and workers of all industries : Cleaning companies, HoReCa (hotels, restaurants, cafés), manufacturing industries ( plants, factories, warehouses...), healthcare (hospitals, labs, senior homes, ...) , education facilities ( daycare, schools, universities, libraries...) and public spaces of all kinds.
So we design and develop best value for money bins, containers, ashtrays and washroom equipment that are practical and efficient in offices, guest rooms, AFH washrooms, commercial kitchens, smoking areas etc.
Probbax® promotes best business practices with HACCP compatible products and performing recycling & waste separation systems.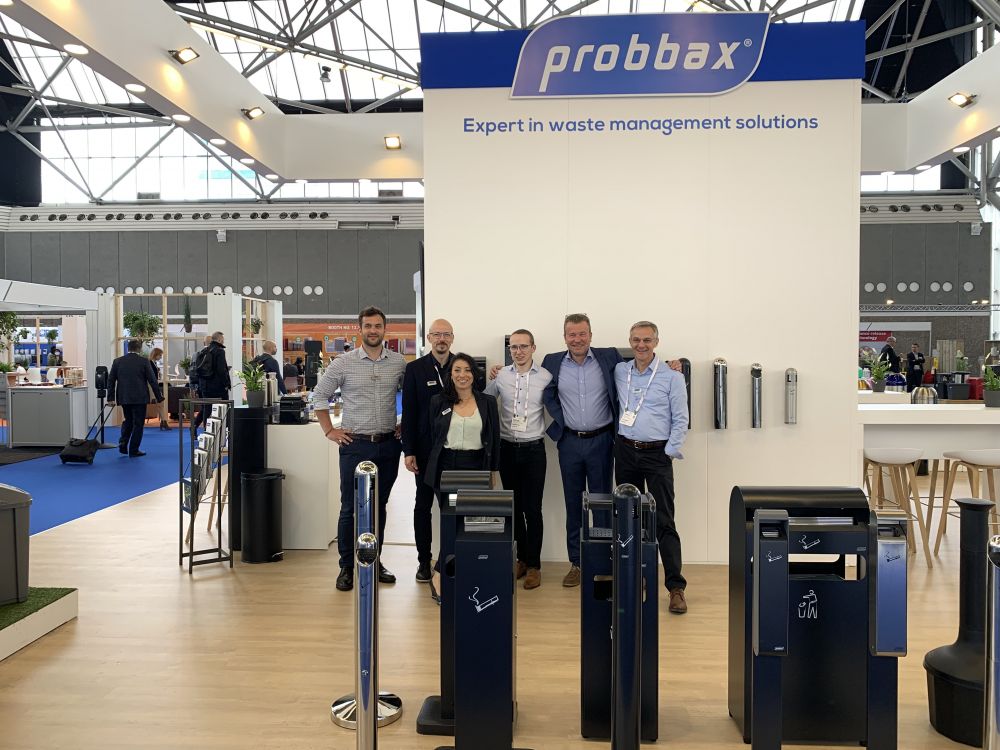 The Probbax® Advantage
Value
Providing the best cost / quality professional products incorporating "user-driven" innovation and proprietary designs.
Continuous Improvement
Investing continuously in new products development.
Service
Paramount to our effort, excellent service to our customers is at the heart of Probbax® employees.
Partnership
As a privately held company, we strive to establish a strong and long lasting relationship with our customers and partners.